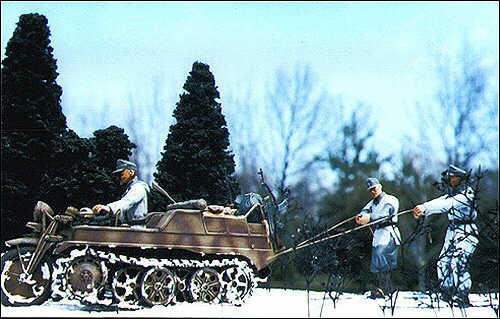 As I mentioned before, I'm not a skilful model builder and I don't have the patience to work for weeks (or longer) on a model.
So have a look at this picture. It shows what a really skilful model builder can do with a Kettenkrad model. (Yes, it is a model! The soldiers don't wear gloves...)
Model built by Barry Beaudry.