Kettenkrad paper/carton models
---
Build your own Kettenkrad for free!
Mr. Masahiro Takomoto from Yokohama, Japan, made an excellent paper model of the Kettenkrad: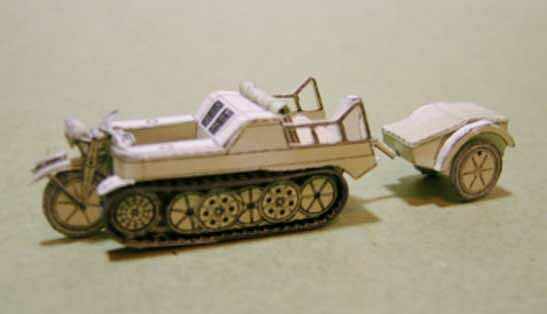 Have a look at:
www.geocities.co.jp/Playtown-Dice/6462/given/given2.html
(This is an external link and opens a new browser window.
Scroll to No. 14 and click on "KIT FILE")
The good news: You can download the blueprint of the kit for free!
The bad news: You need a lot of patience and skills to build it. (The vehicle is around 1 1/2" long!)
I think most of you (including me!) don't have the patience and the skills to build it...
---
© Andreas Mehlhorn, 2003-2009. Last updated: 18. September 2009
---