The BOSCH side marker lamps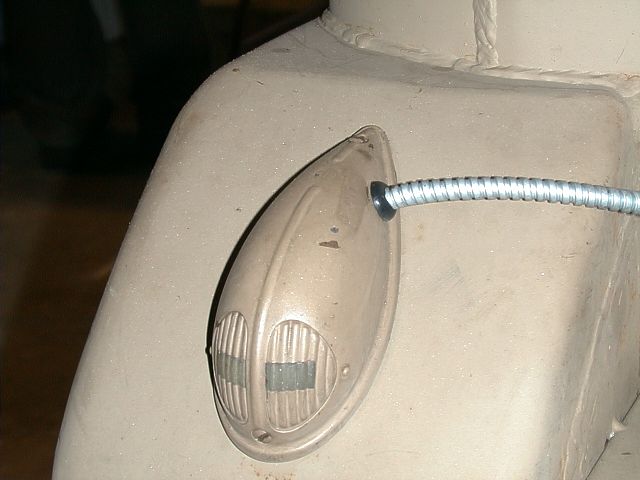 Side marker lamp BOSCH JK 50/10 on the right front wing (fender). The lamp on the left wing has the hole for the electric wire on the other side of the housing.
The electric wire comes through a flexible metal hose of 5x7 mm diameter. The electric bulb has 3 Watts.
Later in the war they left off these side marker lamps.
---
The Kettenkrads from post war production had the side marker lamps again but a different type. They used the lamps with the round glass lens, which were also used on the wings of the sidecars of the BMW R75 and ZÜNDAPP KS750 combinations.

The picture shows the side marker lamp on the left front wing of my Kettenkrad #3 in original condition.
---
---